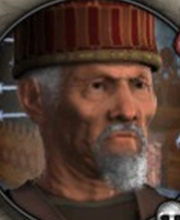 Yesugei (1110-1171) was the father of Genghis Khan. A chieftain of one of the many nomadic tribes of Mongolia, he was murdered in 1171 while Genghis was nine years old.
Biography
Yesugei was from the Tengri Borjigin clan of Mongols, and he became a chieftain of the Khamag Mongol confederation of tribes in Mongolia. Yesugei married Hoelun, who gave birth to Genghis Khan (born Temujin) in 1162. In 1171 Yesugei sought out a wife for his son, but he was poisoned by Tatars on the return trip and murdered.
Community content is available under
CC-BY-SA
unless otherwise noted.