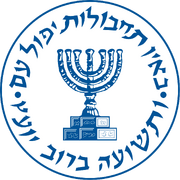 Mossad is the national intelligence agency of Israel, founded on 13 December 1949. Along with the Aman military intelligence and Shin Bet internal security forces, Mossad was one of the main intelligence agencies in Israel, and the group is responsible for intelligence collection, covert operations, and counterterrorism. With around 1,200 employees, Mossad has had a great record of being able to track down terrorists to the far sides of the world, with the 1972-1990 Operation Wrath of God showing their ability to track down and assassinate dozens of Palestinian terrorist leaders in both the Middle East and Europe.
Community content is available under
CC-BY-SA
unless otherwise noted.