GTA: The Criminal Enterprises - The Loop
Play Sound
Manolo "Manny" Ribera was a Cuban-American criminal and the second-in-command of the Montana Cartel under Tony Montana. In 1983, he was executed by Montana for having a secret relationship with his sister Gina. 
Biography
Manolo Ribera was born in Cuba, and he befriended Tony Montana while serving in the Cuban Army. Both of them became assassins, and they were imprisoned by Fidel Castro's communist government before being released in 1980 and sent to the United States on the Mariel boatlift, and they both arrived in Miami, Florida. They were both sent to the Freedomtown refugee camp with other Cuban refugees, and Ribera was contacted by Frank Lopez's right-hand man Omar Suarez about killing former communist official Emilio Rebenga in exchange for green cards. They succeeded in this task, and both of them were given green cards and a job at a small food stand in Little Havana.
Second-in-command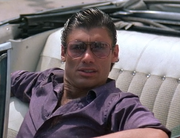 Later, Montana would demand better-paying work from Suarez, and Montana, Ribera, and their associates Chi-Chi and Angel Fernandez were sent to perform a drug deal with Colombian drug trafficker Hector the Toad at the Sun Ray Hotel. Ribera rescued Montana when the drug deal went wrong, but Fernandez was killed. Afterwards, Montana and Ribera brought back the cash and the Colombians' cocaine to Frank Lopez himself, impressing him. Lopez hired Montana and Ribera full-time, and Ribera became Montana's close second-in-command. He also commenced a secret relationship with Montana's sister, Gina.
Later in 1980, Ribera assisted Montana with killing Lopez and taking over the Lopez Cartel, as Lopez had attempted to have Montana murdered for being a loose cannon. Ribera continued to serve as Montana's second-in-command in the new "Montana Cartel", which made $15 million a month from its involvement in the cocaine trade. Ribera also secretly married Gina, and he remained calm and content as Montana's marriage and mental state collapsed due to his cocaine addiction.
Death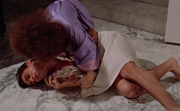 In 1983, Gina ran away from home to secretly elope with Ribera, and they purchased a small home for themselves. Montana discovered this from his mother, and he tracked the two of them down to their home. He was greeted by Gina, but he saw Ribera appear wearing a bathrobe, and he discovered his secret relationship with his sister. Montana proceeded to shoot Ribera twice at point-blank range, and a distraught Gina revealed that they had just married the day before, and were waiting to surprise Tony.