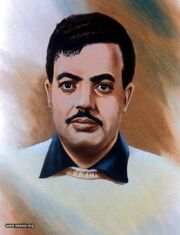 Kamal Adwan (1925-9 April 1973) was a chief of operations for the Palestine Liberation Organization (PLO) responsible for armed attacks against targets in Israel. A founding member of Fatah, he was also a top chief of the Black September Organization. Adwan, Muhammad Youssef al-Najjar, and Kamal Nasser were killed by Israel's Mossad during Operation Spring of Youth, the Israeli raid into Lebanon.
Biography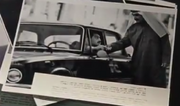 Kamal Adwan was born in the village of Barbara, near Gaza, in Mandatory Palestine to a Palestinian Arab family. During the course of the Israeli War of Independence, he became a refugee, and from 1956 to 1957 he fought against Israel's occupation of the Gaza Strip. Later, he worked as a teacher in Qatar, and studied petroleum engineering in Cairo, Egypt. He became a founder of Fatah, the social democratic-secularist party that led the Palestine Liberation Organization (PLO). Later, he was one of the PLO founders that founded the Black September Organization, and led the Occupied Homeland Bureau of the PLO from September 1971, and since 1971, he was also a Fatah Central Committee member.
Death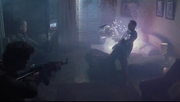 Adwan took shelter in West Beirut, Lebanon with fellow PLO leaders Muhammad Youssef al-Najjar and Kamal Nasser during the Palestinian insurgency in South Lebanon. After the 1972 Munich Massacre, Israel launched Operation Wrath of God, a campaign of assassinations to avenge the dead of the massacre by killing several Palestinian leaders that they accused of leading Black September. They made a cross-border raid into Lebanon and attacked the PLO leaders, codenaming it "Operation Spring of Youth". Adwan sat on his apartment room's bed with his wife, and when IDF troops entered his room, the IDF soldiers threw his wife off of the bed and sprayed Adwan with bullets as he stood up.
Community content is available under
CC-BY-SA
unless otherwise noted.