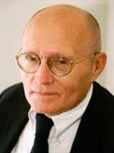 James F. "Jim" Dunnigan
 (8 August 1943-) was an
American
author, military-political analyst, Defense and State Department consultant, and wargame designer from
New York City
.
Biography
James F. Dunnigan was born in Rockland County, New York in 1943, and he served as a US Army repair technician from 1961 to 1964, also serving in South Korea for a tour. He graduated from Columbia University with a history degree in 1970, and he became involved with wargaming while he was still in college. He designed his own war games such as Jutland in 1967, 1914 in 1968, and PanzerBlitz in 1970, and he founded Simulations Publications, Inc., his own wargaming company. He helped to save the Strategy & Tactics magazine, and, from 1969, every new issue of the magazine included a new wargame.
Community content is available under
CC-BY-SA
unless otherwise noted.