World of Warcraft: Dragonflight - The Loop
Play Sound
Ismael "El Mayo" Zambada Garcia (born 1 January 1948) was the co-leader of the Sinaloa Cartel alongside Joaquin Guzman Loera. From El Chapo's 2016 arrest until 2020, he contended for the leadership of the cartel with El Chapo's inexperienced sons, but, after he fell sick with diabetes in June 2020, El Chapo's sons took control of the cartel.
Biography
Ismael Zambada Garcia was born in Culiacan, Sinaloa, Mexico on 1 January 1948, and he acquired extensive agricultural and botanical knowledge while working as a farmer. He began his criminal career by smuggling a few kilograms of drugs for some drug cartels, and he trafficked Colombian cocaine and also smuggled heroin and marijuana into the United States. In 1989, upon the arrest of Miguel Angel Felix Gallardo, the Mexican government negotiated the division of his Guadalajara Cartel's lands, and Zambada became the co-leader of the Sinaloa Cartel alongside Hector Luis Palma Salazar, Adrian Gomez Gonzalez, Ignacio Coronel Villarreal, and Joaquin Guzman Loera. In 2006, taking advantage of the start of the Mexican Drug War, the Sinaloa leaders began to encroach on the lands of the Tijuana Cartel.
Rise to power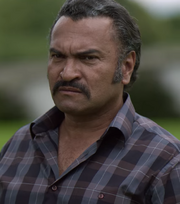 After Guzman's arrest in 2016, Ismael Zambada Garcia became the sole leader of the Sinaloa Cartel, having previously overseen the logistics of the cartel and mediated a feud between El Chapo's lieutenant Damaso Lopez and his son Ivan Archivaldo Guzman. Zambada Garcia exported cocaine and heroin into Chicago and other US cities by train, ship, jet, and submarine, and he became very wealthy. By 2019, however, the Sinaloa Cartel was subjected to infighting between supporters of the Zambada family and supporters of the Guzman family, and, as Zambada fell sick with diabetes in June 2020, El Chapo's sons Ivan Archivaldo Guzman, Jesus Alfredo Guzman, and Ovidio Guzman Lopez took control of the organization from the ailing "El Mayo".