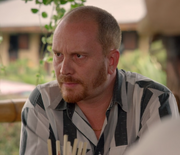 Gerardo "Kiko" Moncada (died 22 July 1992) was a Medellin Cartel drug trafficker. Moncada and Fernando Galeano were both given control of the cartel's day-to-day operations by Pablo Escobar while he was in prison, but they were forced to pay large taxes. Moncada and Galeano complained about Escobar's behavior, and Escobar personally killed both of them after accusing them of stealing money from him. Gerardo's widow Judy Moncada would later join forces with the Cali Cartel to avenge him.
Biography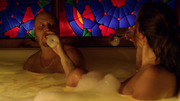 Gerardo Moncada was born in Medellin, Colombia, and he was employed by Pablo Escobar and the Medellin Cartel as one of his lieutenants. In 1991, Moncada and Fernando Galeano were both given control of the day-to-day affairs of the cartel after Escobar was "imprisoned" at the La Catedral villa, but the two would have to pay him $250,000 every month as recompense for Escobar's expenses during the wars of the 1980s and early 1990s. Moncada and Galeano were also sent to negotiate a truce with Helmer Herrera of the Cali Cartel to end the Cali-Medellin war, but the truce fell through when Escobar demanded $30,000,000 from the Cali Cartel. Escobar also had Moncada, Galeano, and his other partners pay $1,000,000 a month, raising the war tax and angering the his two lieutenants, who felt that he was being unreasonable. Escobar discovered their disaffection when he heard his wife Judy Moncada accidentally reveal that Moncada had complained about the war tax, and Escobar summoned Galeano and Moncada to La Catedral on 22 July 1992. There, he accused them of stealing from him, as his henchman Velasco found a pile of cash hidden at Moncada's farm in Rionegro, and Escobar killed Galeano himself using a pool stick. Escobar proceeded to have Moncada beaten to death and then dismembered, with his limbs being thrown in an oven and burnt.
Community content is available under
CC-BY-SA
unless otherwise noted.